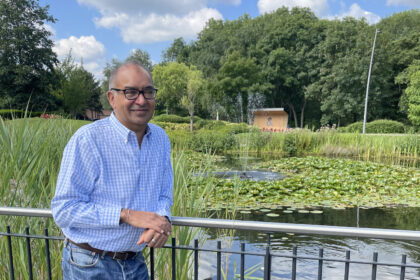 As the CEO of a global EdTech company, I am fortunate to meet many schools and ministries of education around the world.

It was whilst I was travelling in Asia many years ago, when I stayed at a hotel in a medium sized city, that I saw the power of English language in securing employment opportunities. Even those working as bell boys, concierge and room maids needed English language skills.

Since then, I have begun to appreciate the education and international opportunities that English language offers. In Southeast Asia, many people work in hospitality, nursing and BPO operations.

So, I started to imagine how an engaging and fun app may look. Today I am thrilled to announce the launch of 'Learning Islands featuring Disney Stories'. Five enchanting islands filled with adventure, mystery objects and rewards. Search for 100 Disney video stories, and 240 games featuring characters from those videos, as you move across our Leaning Islands.

The app is suited for primary school age children, for use in and out of school. For teachers we have developed additional collateral to help you use this app in class.

This is the right place for me to offer my deep gratitude to all those who have toiled over many months to bring this dream to reality. I look forward to hearing of your adventures.